TRIALS – Why you don't need one here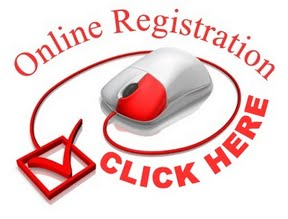 We offer what we call "no obligation" trials. Unlike most places we reasonable.
Register for the class you want. If for any reason you don't like it after the first class you let the front desk know and we remove you from the system – there is no charge. But wait! Did you pay something already? No problem. We will refund anything you already paid.
Hold on, what if after a month my child decides they want to resume his or her previous career as a couch potato?
Tell us at the front desk you don't want to continue. We will prorate from that day forward . . . and yes, if you over paid, we refund it.
I have a busy kid, what if another sport changes our schedule?
Talk to the front desk. Withe most classes twice a day every day we should be able to find something that works in your new schedule. If not, we will prorate from that day forward.
MAKE UP – not the kind you put on your face.
You missed a class? No worries, call the front desk at least 24 hours before you want to make it up. You have until the end of that session to make up the class and you can do that a maximum of 3 times. oh no, someone really sick or injured and you'll be out a month or more? talk to the front desk, we can discuss the options.
PAYMENTS
Gymnastics is not cheap, and especially if you have more than one child coming more than one day a week! Yes, you CAN come more than once a week! In fact, we discount the second class %10
While many families pay in full and don't want to think about it again, especially since there is no risk (see trial section above) many families can not pay in full.
NEW FALL 2019 – Pay in full before or at the first class and receive free registration. Offer is invalid the day immediately following the first class.
Registration must be paid up front. Tuition Payments are split into 4 installments which are due on the First lesson of each Month. If payment is not received by the 16th of the month your card will be charged the installment. If your card does not process and payment cannot be made there is a $10 late fee charged per month the account is behind until brought up to date. Final payment for Fall must be received by December 1st, Spring must be received by May 1st
No one can register into a future session without their balance being paid.
Registration fee is required for all students once a year. This fee is non-refundable. There will be no reduction or credit of class fees for missed classes. Missed classes may be made up on a different day and time from the students normally scheduled class and must be taken within the current session. There is a maximum of 3 make-ups per session.
The session price is fee divided into installments there is no reduction in fee for missed classes or shortened months due to scheduled days or weeks off. There are no per class or per month options. Each session has approx. 16-17 weeks of instruction.
Summer is due in full before classes start (sorry, it's only a 7 week session )
AUTO PAY
We offer AUTO PAY! You must complete a form at the front desk. We will automatically charge your card on the 1st or the 15th. Best part? Not only do you not have to think about making the payments but . . . if you want you can take an extra payment. This is especially helpful for those families with multiple kids taking multiple classes. Auto Pay is split into 5 installments.
STATEMENTS
Statements are usually emailed out the 1st or the 15th and show your balance.